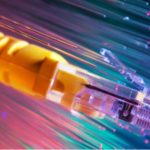 As we are all aware, our internet service has been inadequate for some time and is getting worse! Our internet service provider, CenturyLink, has oversold their bandwidth to the extent that bandwidth during high usage times may be unusable due to 'bandwidth exhaustion' and high latency.
Bandwidth exhaustion happens when your internet service provider (ISP) oversells their bandwidth and will not upgrade their equipment or buy more bandwidth to serve its customers.
I have randomly logged and recorded my bandwidth for several months. It is common to find bandwidth so low and latency so high that it is impossible to test. I have recorded latencies as high as 3 full seconds! A reasonable latency is more like 50ms, 60 times faster! Quality service is less than 20ms.
Service has significantly degraded over the last few years and I and others have spent many, MANY hours over the past few years, on the phone with CenturyLink technicians trying to deal with this problem. The upshot is simply that CenturyLink is unwilling to provide service in areas of low population density where they are unable to profit from doing so. While that may seem reasonable to some, it leaves us country folk without suitable bandwidth to conduct business or provide emergency services should a catastrophe occur.
In February, 2017, our PUD brought a team of technicians over from Sweden to discuss broadband services. Ellen and I attended the meeting. Interestingly, it seems that in Sweden over 70% of the population have been connected with broadband services since 2000! I recently spoke with Joe, a person from Austria, who told me the same thing. Other countries are connected, we are not!
Remote and rural communities have the same problem across our country. Some neighborhoods have sought solutions outside of the big ISP's that are underserving them and it is becoming apparent that the only option for us, at this time is to do likewise. We need to organize a neighborhood ISP that will buy high speed bandwidth wholesale and sell it back to ourselves, locally.
Several other rural communities in our county have come to the same conclusion. They are organizing themselves into community run ISP's. Communities on Marrowstone Island, Brinnon and Port Hadlock have done this in our county and in other counties in Washington such as Kitsap, San Juan, Mason and other counties as well.
It is important to understand that rural areas of the county need high speed internet that is dependable in order to support our livelihood.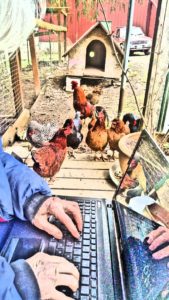 Farms, home businesses and people working from home all use this service. We need to access emergency services when the weather is bad.  Some of our neighbors must travel to the local library in order to read their email because the internet service is so slow.  Using the internet to access training materials or communicate with the outside world is crucial to our economic and sometimes social survival. With the current unusable internet bandwidth rural users are suffering.
Where we go from here-the plan
Because broadband fiber optics is not presently available to us in this area, we will lease dedicated bandwidth from a provider. We will identify a placement for a radio transceiver that is served by fiber optics. We will attempt to buy bandwidth from an existing transceiver and, failing there, we will provide our own. That signal will be transmitted via Wi-Fi through a system of repeaters which will carry the signal on to our households.
Several repeaters will be required to transmit to remote pockets of homesteads in our area. These homes will host repeaters which will carry the signal to themselves and others. This will provide a 'mesh' network of households that will serve each other and provide redundancy in case of equipment failure or vandalism. Individual meshes will connect with each other through in a 'daisy chain' of additional repeaters. And in this manner we will establish a stable, durable broadband network for ourselves.
That is the plan! As with all well-intentioned plans, Reality will raise its ugly head and problems will arise. It is unlikely that those problems will be unique to us! Others will have encountered those problems and will have invented the wheel before our arrival on the scene and we will benefit from their experience.
By the same token, our experience,  carefully documented and published,  will serve as support and guidance to others who, at some time in the future, will also attempt to connect up their neighborhoods. The Doe Bay Internet Users Association (DBIUA) is such a successful group who have documented and published their experiences and made them available on YouTube. This is a vital part of being in communication with kindred spirits needing connection in difficult times.
At this time, it is not fiber, it is Wi-Fi technology spread throughout the area transmitted via strategically placed repeaters…but fiber optics is the future.
A study group consisting of local Jefferson County PUD Civil Advisory Board members has been formed to study the issue in our rural area. I am one of those board members.
Our PUD holds regular public meetings on the 1st and 3rd Tuesdays of each month at 5:00 PM at the Hadlock PUD office. Public comments are solicited. Your presence and thoughtful comments are welcome and will be of benefit to the cause!
We are now moving forward to find a couple of dozen strategically located households in our area to get the process started. We hope to find a couple of dozen or more households willing to sign up as charter members for the time it will take for this project to stabilize.
WHAT OTHER COMMUNITIES ARE DOING TO PROVIDE BETTER INTERNET CONNECTION IN THEIR AREA
Kitsap County Public Utility District (PUD) has been laying fiber to support high speed broadband since the year 2000 and is now able to provide excellent services to much of the county including customers in rural areas.  Fiber is not cheap, at about $1500 per hookup. If you would like to read more about this forward thinking program read here.
We need to support Jefferson County PUD's efforts offering broadband technology to rural residents.
For more information please contact us